By Susan Laume:
A normally quiet street in Springfield streamed with activity Sunday afternoon, Oct. 27, as presidential candidate Sen. Kamala Harris (D- Cal.) stopped by to support re-election canvassing for state Del. Kathy K.L.Tran (D – 42).
Harris told the crowd of about 60 that, "Nothing we've done as a nation we've achieved without a fight. Social justice, civil rights, the continuing fight for equality, came about because we're prepared to fight."  She urged the crowd members to put feet and hands to work knocking on doors to get out the vote.  She told them that by turning Virginia blue, they will have great impact on people they will never know, in fundamental and key ways.
Speaking of Del. Tran, she said, "Recognize her story and who she is. She's had more determination, more courage — and she's one of the strongest leaders we have."  Harris praised Tran for the "huge fights" she's undertaken, particularly for the women of Virginia. Harris was likely referring to Tran's work to loosen restrictions on late term abortions last session.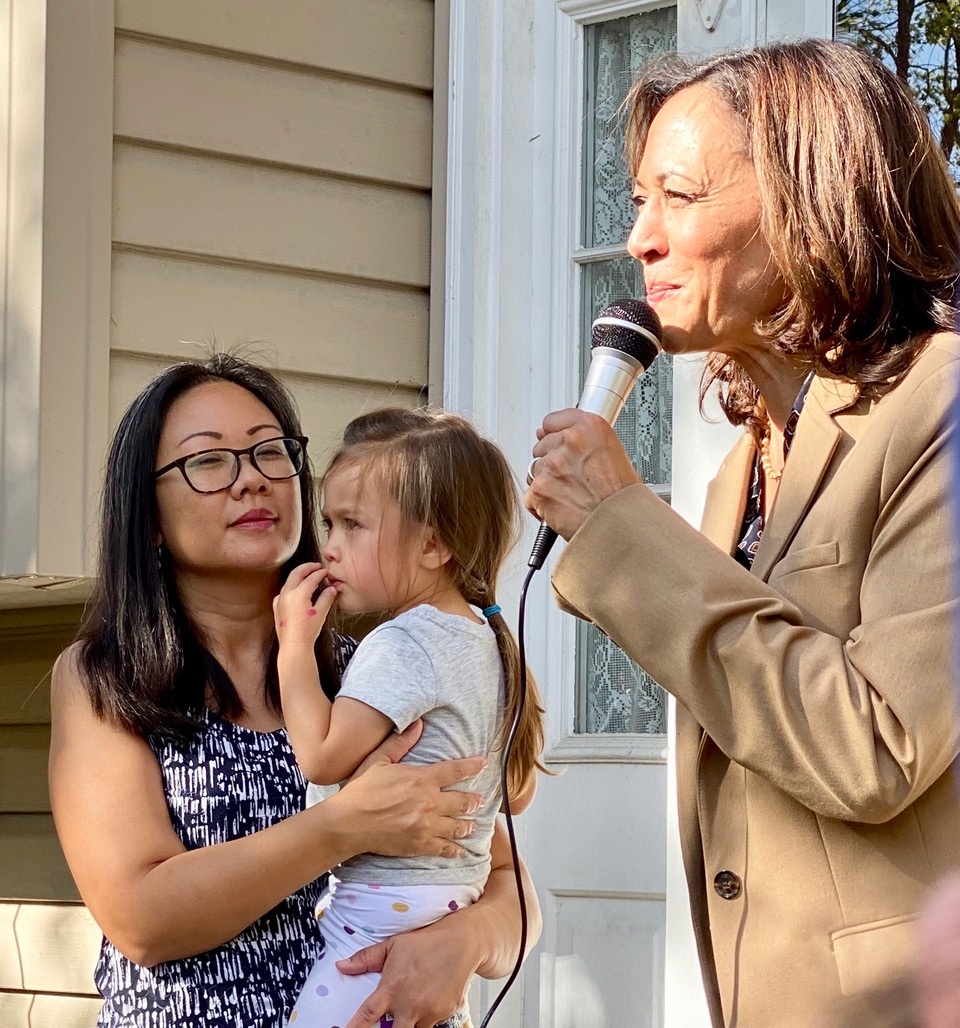 Del. Tran thanked Sen. Harris for her support and for bringing national attention to the Virginia races.
Besides Tran, Harris also visited the campaign for Dan Helmer, running as a Democrat for state delegate in the neighboring 40th district. This is considered a key race in the Democrats' hope to gain a majority in the state House in the general election on Tue., Nov. 5. .
The Tran event was held at the home of Tilly Blanding, who was Tran's Democratic primary election opponent in the 2017 race for the District 42 seat. The two recognize the importance of working together as Democrats. Tran said of Blanding, "She's been incredibly gracious and supportive. I'm so glad she's a part of our team."   Blanding added, "Throughout the campaign I told people [that] we will join together. There's power in numbers, power when people come together."  Blanding's inspired the crowd to join her in song, with a call to rally together, as the event ended and canvassing teams set off.
Sen. Harris, the junior senator from California, is a graduate of Howard University, as well as the University of California, and Hastings College of Law. Before winning her Senate seat in 2016, she served as the elected district attorney in San Francisco, was elected California's Attorney General in 2010, and was re-elected to the post in 2014 by a wide margin.  She has gained national prominence through her service in the United States Senate, including as a member of the Judicial Committee, and as a presidential candidate.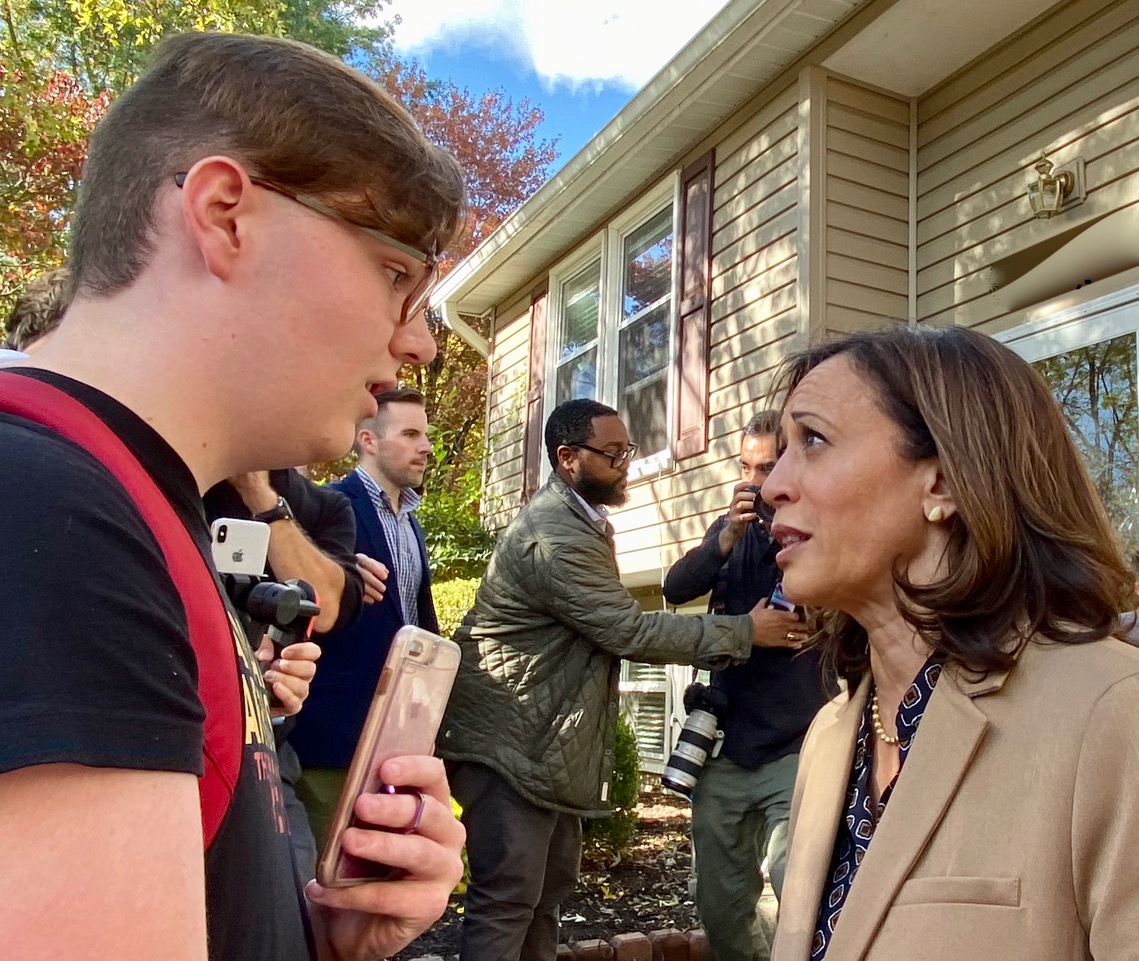 HIgh schooler, Caleb Fulford traveled four hours from Chespeake, Va., to hear Harris speak. The senator took a moment to interact with Fulford as he named her  his "most loved candidate ever".  Although he can not yet vote, he aspires to see her win the national election and is working to support her campaign.
The event attracted college students as well.  Kara Kline, president of George Mason University Democrats, was invited to address those gathered, and also spoke when Senator Elizabeth Warren visited the campus in the Spring.  Kline told The Blue View, "It means a lot and makes me happy that college dems are included."
Also attending the event in support of Tran, were Dels. Eileen Filler-Corn (D- 41) and Mark Sickles (D- 43), who do not have Republican opponents in the November election; and Democratic candidates for local Springfield races, Linda Sperling for Board of Supervisors, Laura Jane Cohen for school board, and Rachna Sizemore Heizer for an at-large  school board seat.
Main photo: Sen. Kamala Harris arrives in Springfeld to support Kathy Tran's re-election. She also visited the Dan Helmer campaign/ Photos by Susan Laume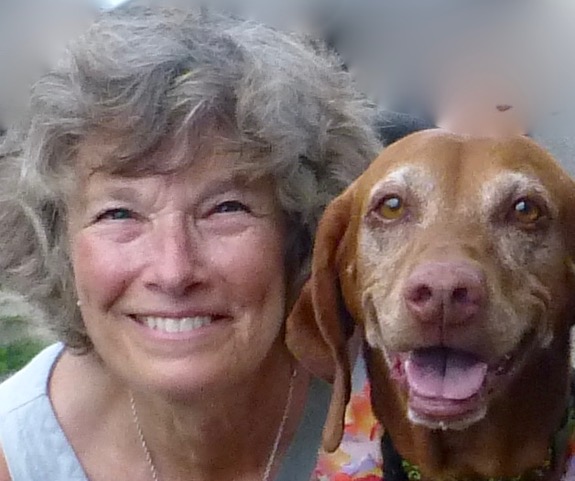 Susan Laume is a member of the Springfield District Democratic Committee and director of the Virginia Dog Army, an animal advocacy group.  She and her dog work as a therapy dog team.
Like this story? Share it on social media!